Your face needs
toning too
As we age, the facial muscles lose their natural firmness and elasticity. Ultratone facial treatments offer a natural way for you to achieve tone and lift for a younger looking face by gently exercising and re-educating the small, delicate facial muscles in your face.
The result is a healthier complexion, improved tone, smoothness and definition, facial lift and tightening and reduction of fine lines and wrinkles.
Roll over a pink dot on the image opposite to reveal the benefits of Ultratone.
How it works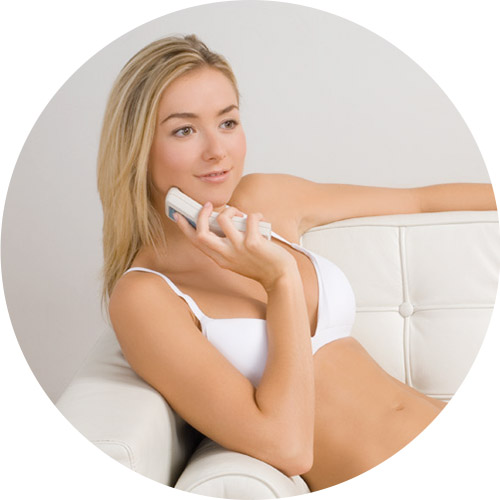 IT'S AS EASY
AS CAN BE
It is so simple to use that it will revolutionise your beauty routine.
There are no wires, no pads – just four separate programs containing simple routines for the entire face:
NON-SURGICAL FACELIFT AND TONE
ANTI-AGEING & MAINTENANCE
LYMPHATIC DRAINAGE & TOXIN RELEASE
MOISTURE INFUSION
How to use